-2013-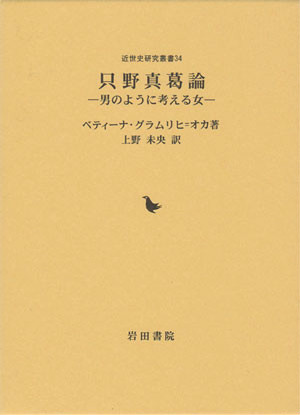 『只野真葛論 : 男のように考える女』ベティーナ・グラムリヒ=オカ著 ; 上野未央訳(近世史研究叢書, 34)岩田書院, 2013.6。
(Translation of "Thinking Like a Man")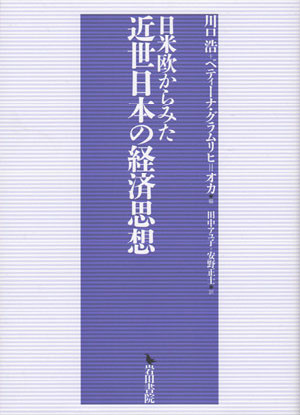 『日米欧からみた近世日本の経済思想』川口浩, ベティーナ・グラムリヒ=オカ編 ; 田中アユ子, 安野正士訳 岩田書院, 2013.2。
(Translation of "Economic Thought in Early Modern Japan")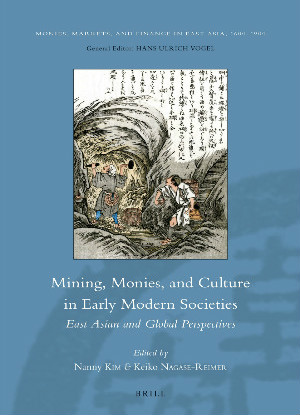 "Nagasaki: A Thorn in the Eye of the Shogunate?" In Nanny Kim and Keiko Nagase-Reimer (eds.), Mining, Monies, and Culture in Early Modern Societies: East Asian and Global Perspectives. Leiden: Brill (Monies, Markets and Finance in China and East Asia, vol. 4, 2013)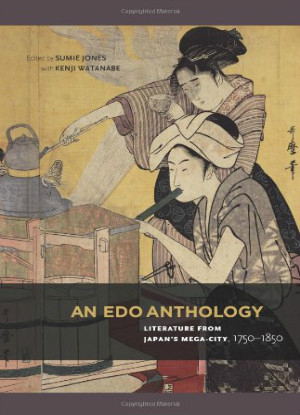 "Tales from the North." In An Edo Anthology Literature from Japan's Mega-City, 1750-1850. Sumie Jones and Watanabe Kenji (eds.). University of Hawai'i Press, 2013.
(Includes the translation of some stories by Tadano Makuzu.)
-2011-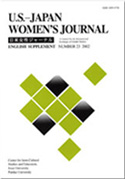 "Neo-Confucianism Reconsidered: Family Rituals in the Rai Household." U.S.-Japan-Women's Journal, 39: 7-37, 2011.
– 2010-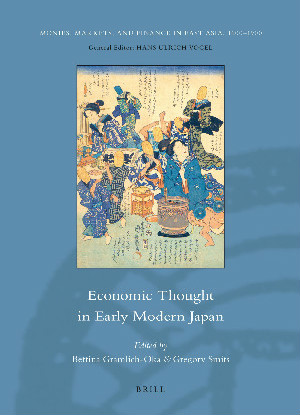 "A Domain Doctor and Shogunal Policies." In Economic Thought in Early Modern Japan, edited by Bettina Gramlich-Oka and Gregory Smits. (Monies, markets, and finance in East Asia, 1600-1900, v. 1, Brill, 2010)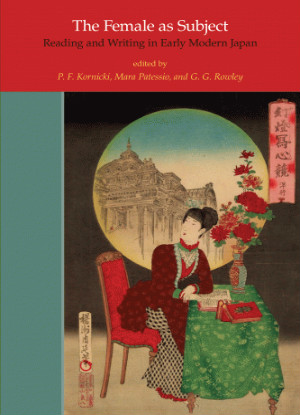 "A Father's Piece of Advice: Confucian Cultivation for Women in the Late Eighteenth-Century." In The Female as Subject: Reading and Writing in Early Modern Japan. P. F. Kornicki, Mara Patessio and G. G. Rowley (eds.). Michigan University Press, 2010.
-2009-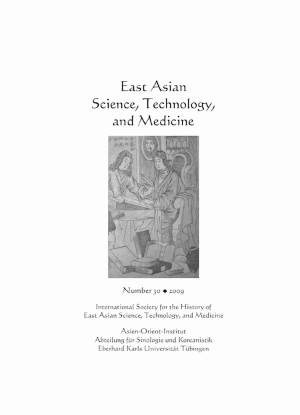 "The Body Economic: the Cholera Epidemic of 1858 in Popular Discourse." East Asian Science, Technology, and Medicine, vol. 30, 32-72.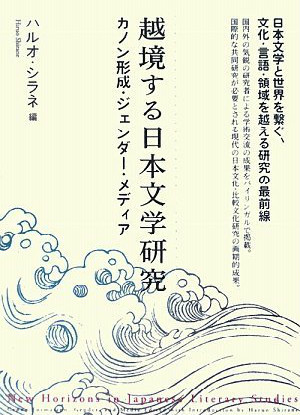 "Kyōyō kara gakumon e: Rai Shizuko to chichi Inooka Gisai" 教養から学文へ:頼静子と父、飯岡義斎 (From Education to Cultivation: Rai Shizuko and Her Father Inooka Gisai). In Ekkyō suru Nihonbungaku kenkyū 越境する日本文学研究 (New Horizons in Japanese Literary Studies). Edited with Introduction by Haruo Shirane ハルオ・シラネ. Bensei shuppan 勉誠出版.
-2008-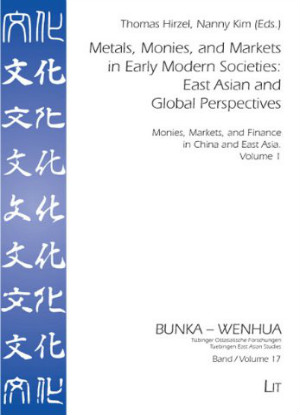 "Shogunal Administration of Copper in the Mid-Tokugawa Period (1670–1720)." In Thomas Hirzel and Nanny Kim (eds.). Metals, Monies, and Markets in Early Modern Societies: East Asian and Global Perspectives. Berlin: LIT (Monies, Markets and Finance in China and East Asia, vol. 1).
-2006-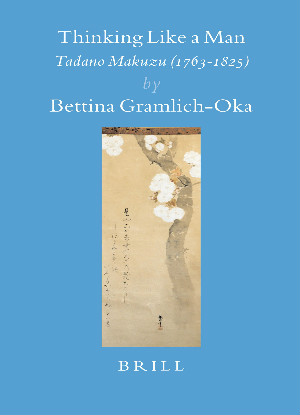 Thinking Like a Man, Tadano Makuzu (1763-1825), by Bettina Gramlich-Oka. (Brill's Japanese Studies, Vol.24, 2006)